1# The Unbecoming ot Mara Dyer
Mara Dyer cree que la vida no puede hacerse más extraña que despertar en un hospital sin recordar como llego allí.
Ella cree que debe haber más sobre el accidente que no puede recordar, de matar a sus amigos y quedar extrañamente ilesa.
Ella no cree que después de todo lo que ha pasado, pueda enamorarse.
2#The Evolution Of Mara Dyer
Mara Dyer creyó que podía huir de su pasado.


No puede.




Solía pensar que sus problemas estaban en su cabeza.




No lo están.




No puede imaginar que después de todo por lo que ha pasado, el chico que ama aún le guarde secretos.




Se equivoca.




En la secuela de The Unbecoming of Mara Dyer, la verdad evoluciona y las elecciones pueden resultar mortales. ¿Qué será lo siguiente de Mara Dyer?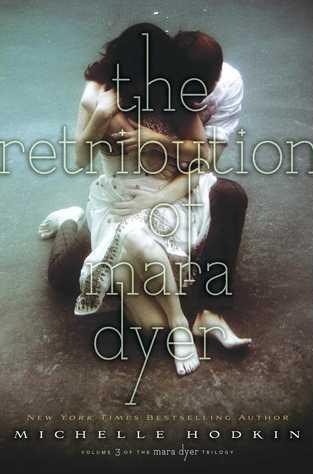 3
# The Retribution Of Mara Dyer
Mara Dyer quiere creer que hay más que las mentiras que ha dicho.


Lo hay.




Ella no se detiene a pensar sobre a donde la llevará su búsqueda por la verdad.




Debería hacerlo.




Ella nunca tuvo que imaginar que tan lejos iría por venganza.




Lo hará ahora.




Lealtades son traicionadas, culpa e inocencia se enredan, y el destino y la oportunidad chocan en está con impactante conclusión de la historia de Mara Dyer.